Builders Liverpool
Local, professional builders in Liverpool area with 30 years of experience. We produce the highest quality of workmanship which has resulted in an exemplary reputation. We undertake construction schedules from domestic house extensions to substantial property refurbishments and building.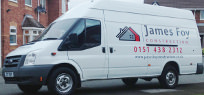 We are a proven, professional building company based in Liverpool providing general building services to all areas of Merseyside, including Knowsley, St Helens, Wirral, Sefton, and the City of Liverpool. Our group consists of 23 directly employed staff. You will have likely seen our vans throughout Merseyside!
We specialise in house extensions and substantial construction work, including project management, such as hotel refurbishments. Our more popular services would consist of design and build of house extensions, double and single, house conversions including all the associated trades.
Regardless of your project being a commercial or domestic extension, renovation project or a new build that our teams are developing, it is our committal to guarantee that the work we produce is exemplary and high quality. We are ready to offer guidance on all manners of construction, restoration, and improvement projects.
We operate with surveyors, architects, among other specialists to develop solutions that provide excellent value while keeping quality and excellence as a priority.
Our experienced team of tradesmen will complete each stage of your domestic or commercial building work, from the conception of the plumbing and heating system to the decorations to complicated electrical wiring.
If you are looking for local builders Liverpool, give our office a call today. We are competitively priced with an excellent track record of customer satisfaction.
---
Updates
Below are only updates. To see further photographs please view our job photos.
8th July 2021 - Further construction works completed by our various teams of builders and engineers. We're currently executing a couple of large extensions and commercial projects throughout Liverpool, mainly in the south end of Liverpool.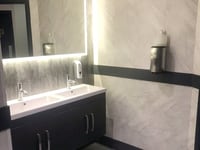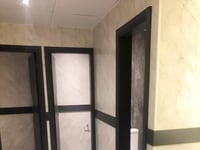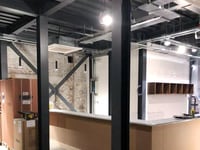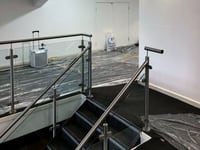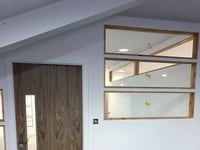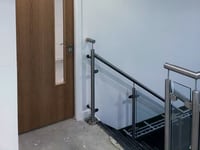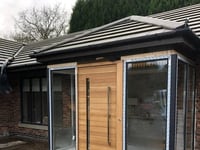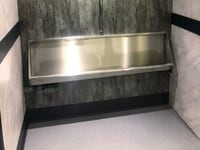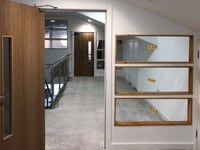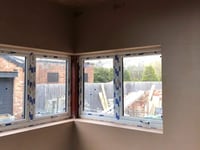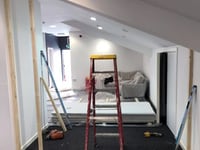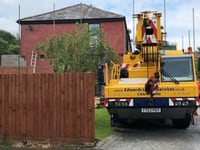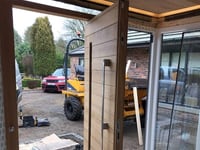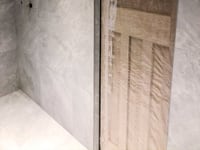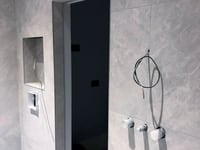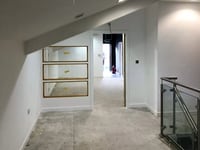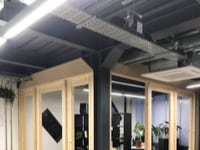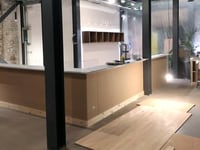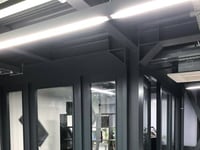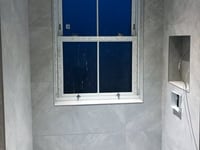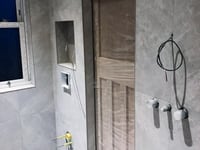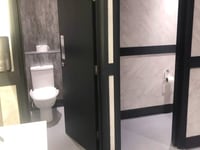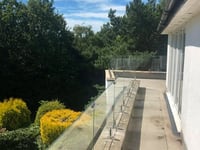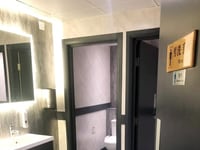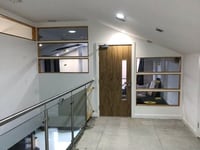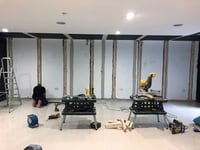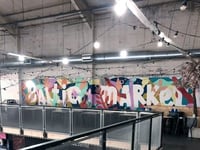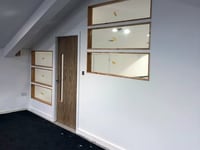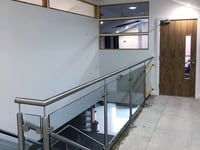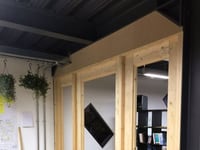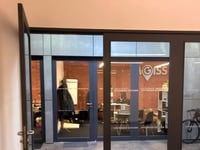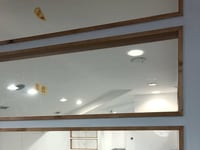 21st April 2021 - Below is a collection of photographs from our construction projects throughout Liverpool/Merseyside. The photographs are largely domestic house extensions projects, in which our teams have conducted all works and liaised with multiple architects on our clients designs. Many of the photographs show work in progress including final results. Our builders are currently developing multiple extensions on projects throughout the areas of Liverpool.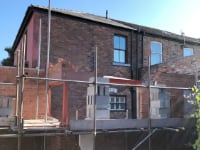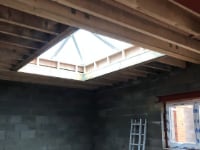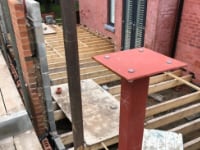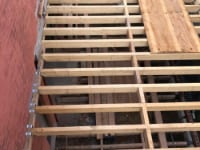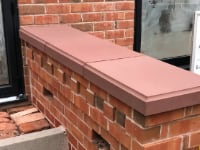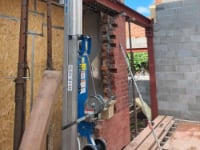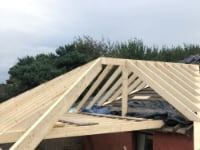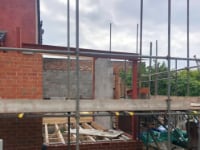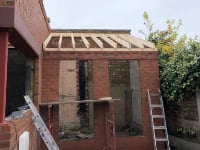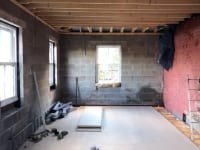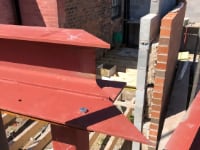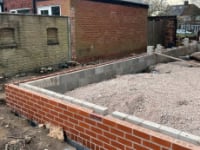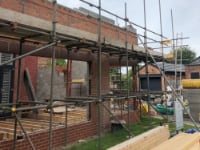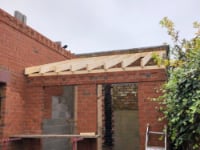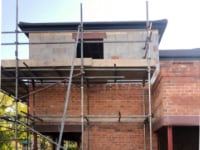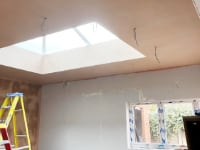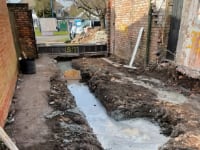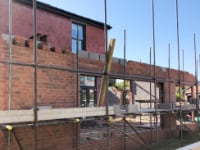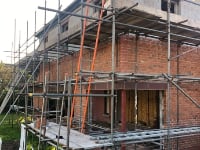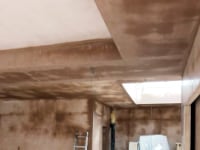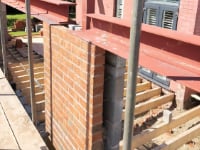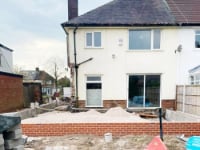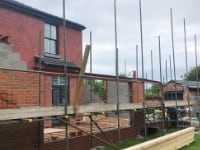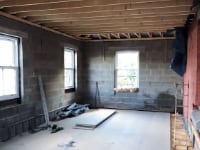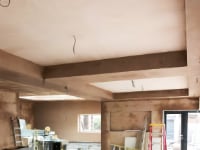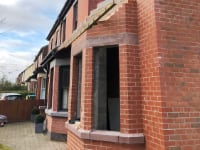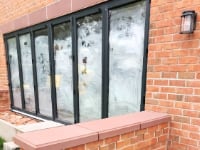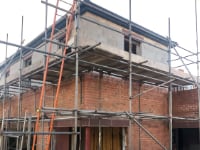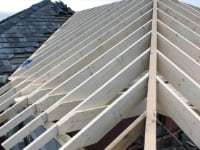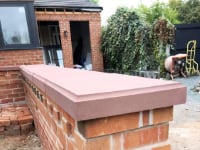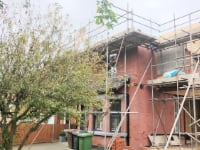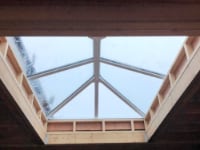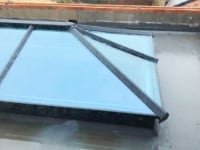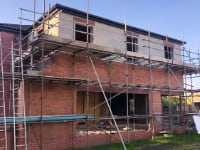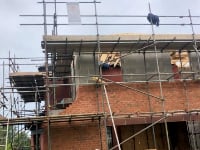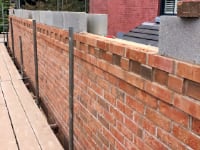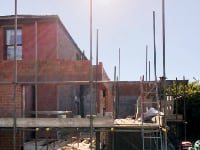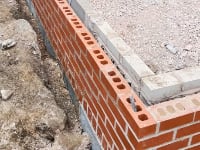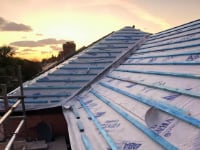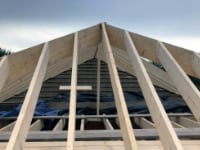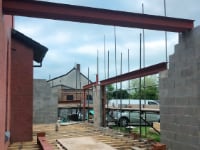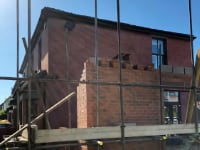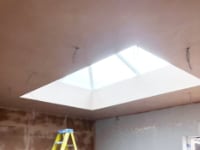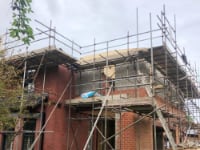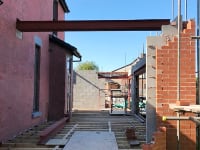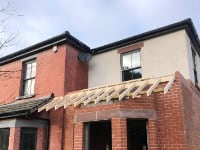 25th March 2021 - Final photographs of project.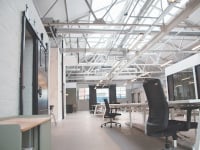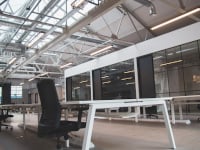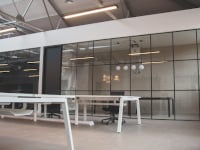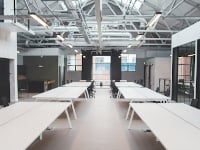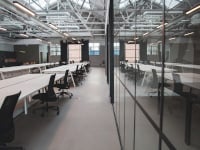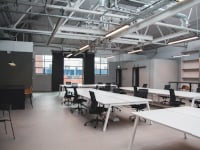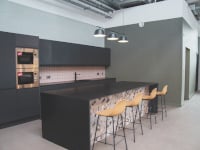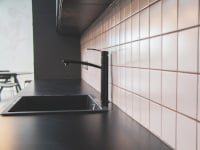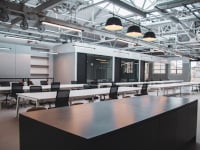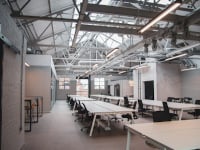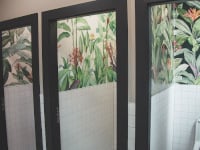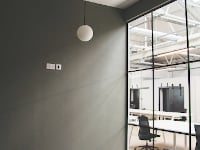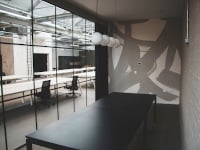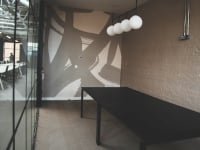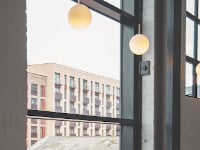 18th February 2021 - A 5 bedroom HMO almost near completion which will be let via letting agency, Lewis & Foy Lettings. This property has two new bathrooms and three toilets, including a new kitchen. Each room has dedicated ethernet and TV aerial, including WiFi throughout the property!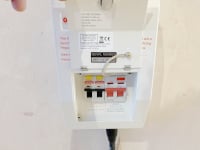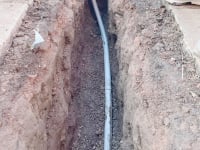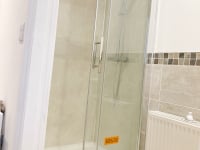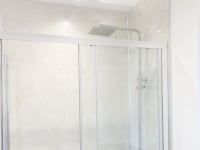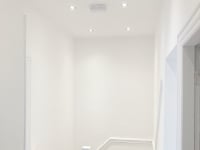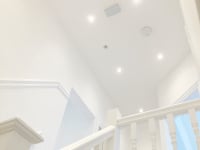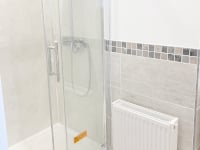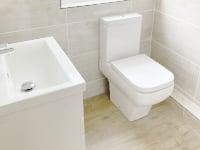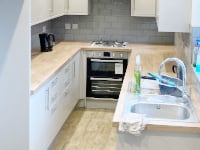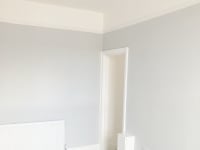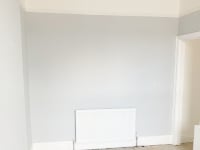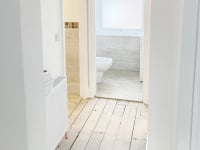 18th November, 2020 - Our engineers and builders refurbished a complete commercial unit in the Baltic Triangle, Liverpool.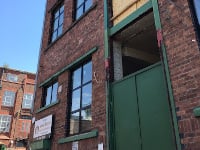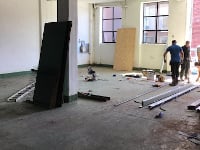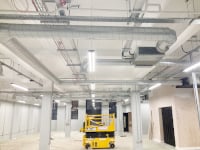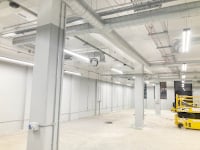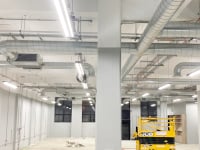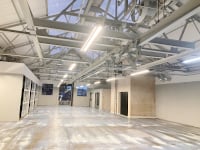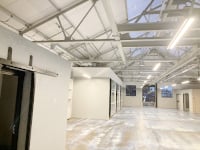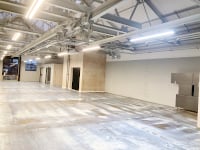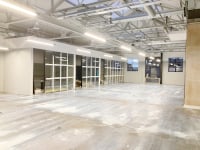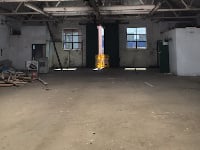 18th October, 2020 - A full property refurbishment (still being executed) into a 5-bed HMO on Queens Drive. Our builders and engineers have been converting a large property into a 5-bed HMO, including 3 bathrooms and a kitchen. The property is currently being completely modernised, with the whole property being stripped out and brought forward into a modern living environment. This property is undergoing a new hot water & heating system capable of supplying multiple bathrooms simultaneously, new kitchen, 3 bathrooms, full re-wire and full redecoration. The property has been refurbished to meet HMO regulations stipulated by Liverpool City Council.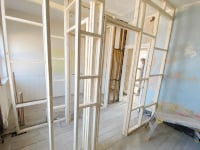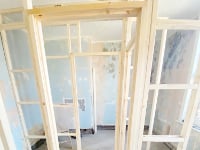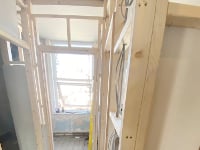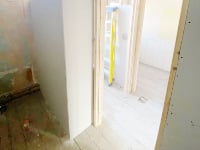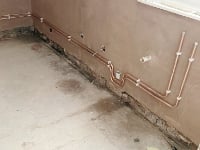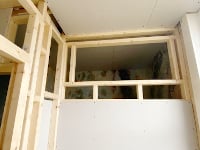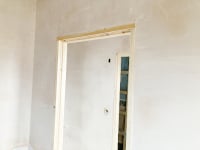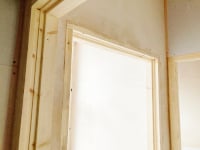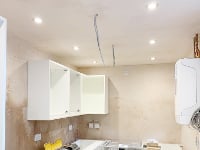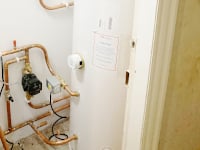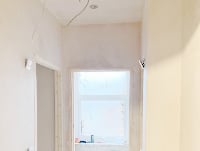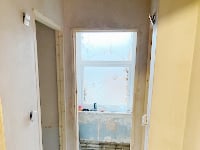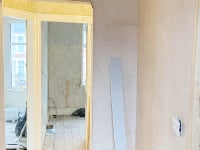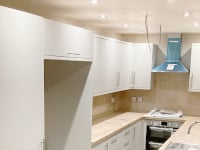 4th October, 2018 - Our teams completed a full property refurbishment for a seven-bed property which is a short-stay rental in the Liverpool City Centre. This build project took approximately 2 months. Originally, the property was a student flat, with each individual room being rented out. However, with Liverpool becoming more and more popular as a tourist destination, the property was repurposed as a short stay hotel.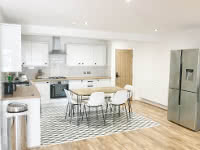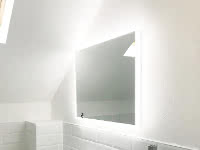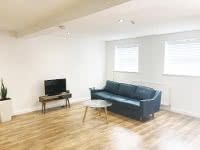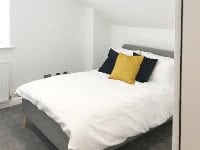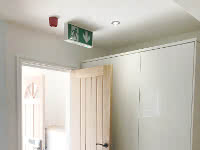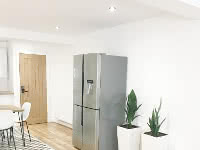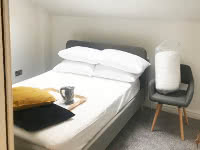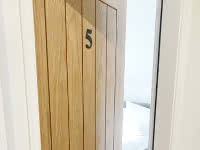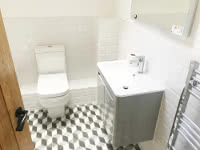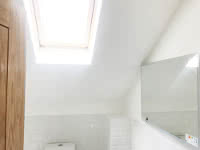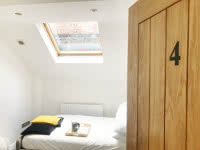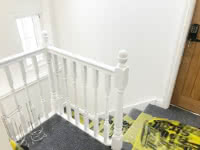 20th December, 2015 - Check out recent bathroom works we have completed.
17th September, 2015 - Amazing extension almost finished in Aigburth completed by the team.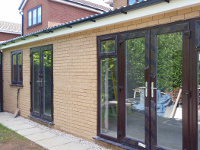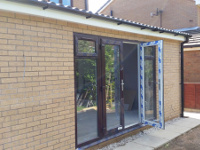 7th August, 2015 - New UPVC Windows and Doors.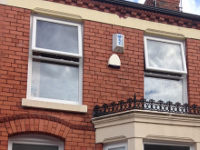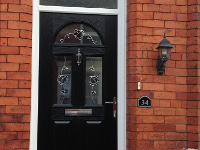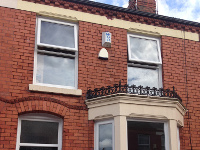 10th June, 2015 - Extension in progress. Showing block & beam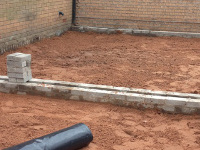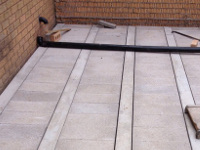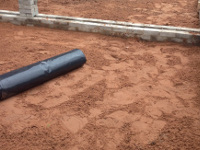 15th May, 2015 - Mal & Hilary emailed us a fantastic testimonial.
2nd May, 2015 - Porch finished in Kirkby. Finishing an extension and onto another!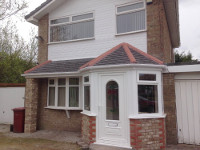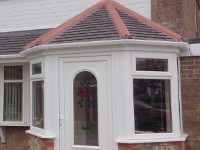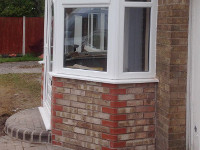 21th April, 2015 - Porch being built in Kirkby. Another cracker!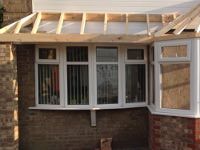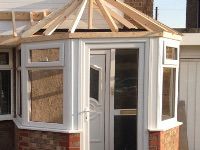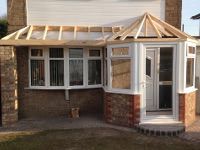 10th April, 2015 - Final finish in Stand Park and a porch in progress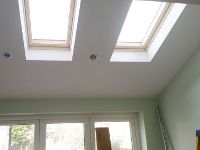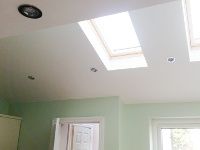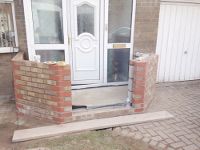 23rd March, 2015 - Further extension photos!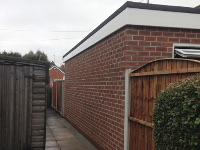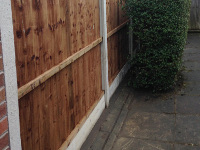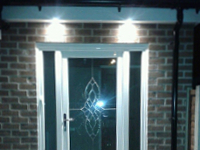 5th March, 2015 - 'James Jumbo Van' signed up!
5th February, 2015 - New extension being built in Windmill Avenue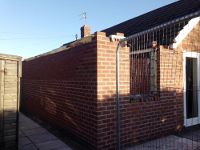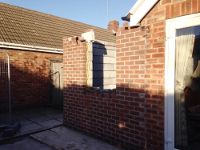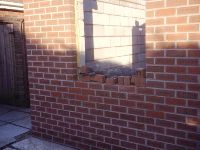 20th November, 2014 - Final stages of Stand Park. Project looking absolutely fantastic!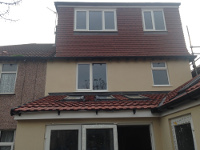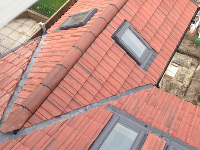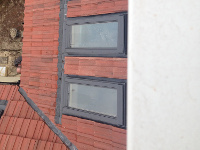 14th October, 2014 - A small bathroom refurbishment completed by JFP.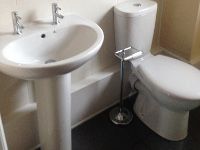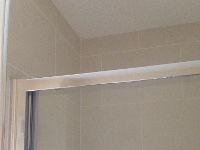 6th October, 2014 - A dorma & extension in progress in Childwall. Outstanding work by James, Danny, Ste, Gary, John, John & Mike. Update 9th November 2014: Plastering finished in new Dorma. This house is now three stories!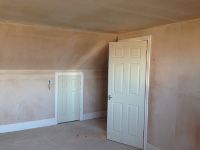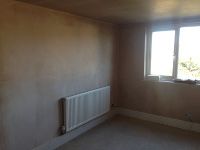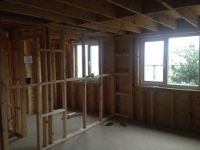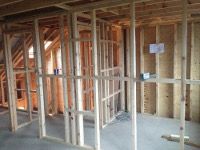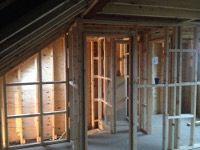 22nd July, 2014 - Working on very large domestic property improvements. Photographs coming soon!
6th May, 2014 - Photographs of a new kitchen installation we completed months ago, including tiling & plumbing.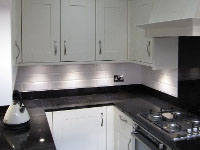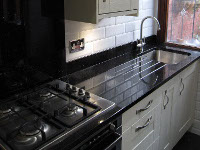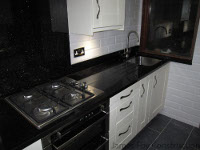 20th April, 2014 - We are looking for the services of a Project Manager with experience. Please apply to employment@jamesfoyconstruction.co.uk.
16th March, 2014 - More photographs coming soon. Large projects are progressing.
22th January, 2014 - A large extension we completed in Crosby for Gerard. We handled the whole project from start to finish, including all electrics & plumbing - everything you see!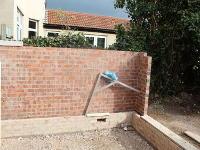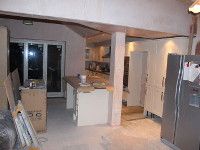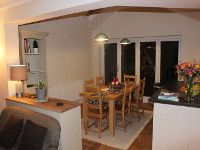 13th January, 2014 - Happy new year! Our new website is now live. Our old one was 5 years old and needed replacing. So here it is!
11th July, 2013 - Roofing we recently completed on a repeat customers property (Hi Ralph!).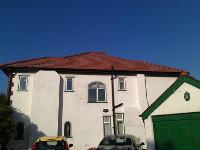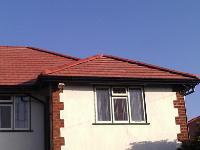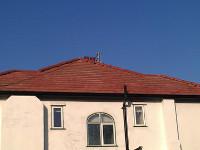 4th July, 2013 - A garden wall and flagging, including wall lights.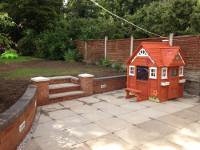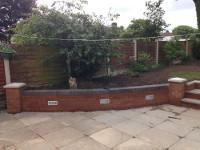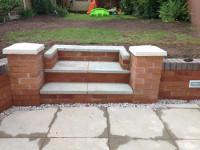 21th May, 2013 - Added an absolutely stunning testimonial from Alex and Mark Theophanous! Thanks!
21th May, 2013 - Added an absolutely stunning testimonial from Carmel & Andy! Thanks!
19th May, 2013 - Further work. Front renovation, including porch, roofing & all UPVC.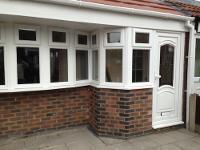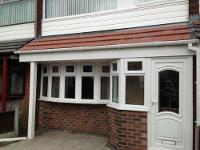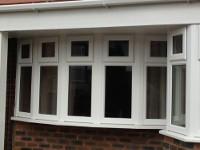 7th April, 2013 - A bathroom we completed to customers specifications. We fitted the bathroom, including all the tiling!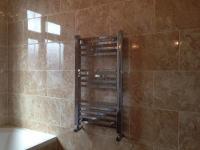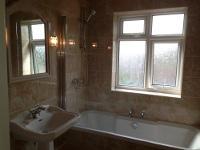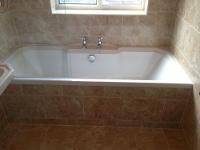 11th March, 2013 - Another extension in progress. Pebble dashed to blend with the current exterior. Photo of Timmy too!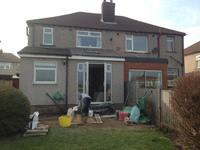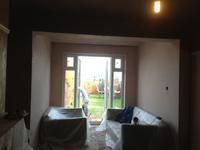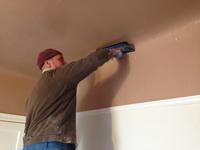 3th March, 2013 - Further updates of a job we're commencing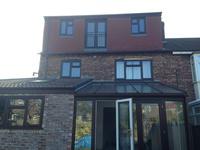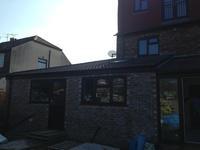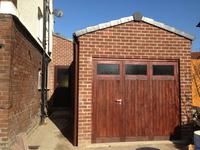 4th December, 2012 - A job we completed a while a go. Consisted of a knock-through, walls, ceiling, flooring and the kitchen everything you see!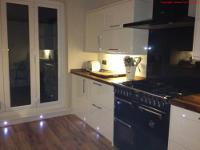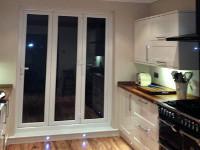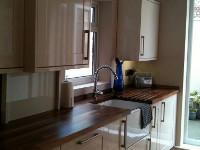 4th September, 2012 - Large Dorma, Conservatory Extension in progress...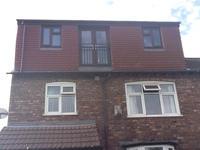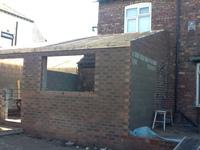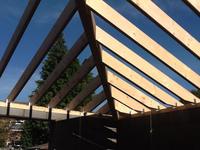 19th August, 2012 - Large Dorma, Conservatory Extension in progress...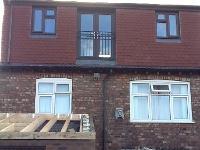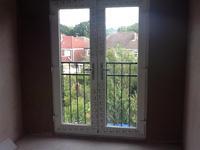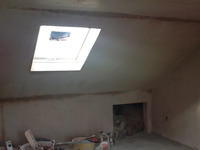 28th July, 2012 - Large Dorma, Conservatory and Extension in progress...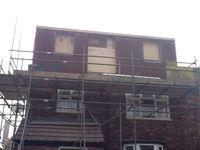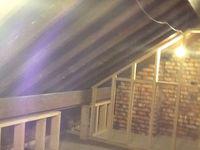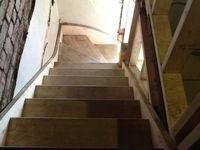 24th July, 2012 - Some further photos (before and after)...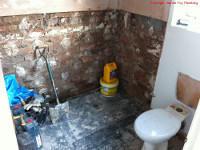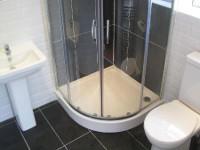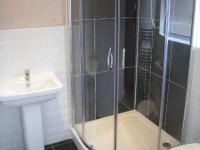 17th July, 2012 - Some further photos...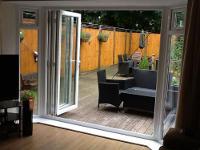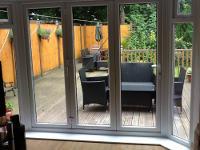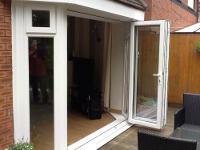 5th May, 2012 - Some further photos...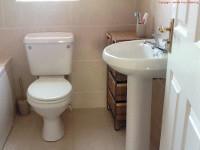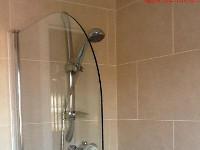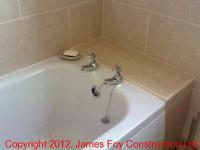 10th January, 2012 - Some further photos too busy to add more!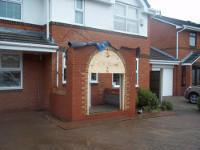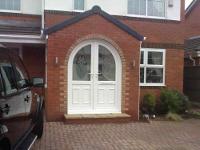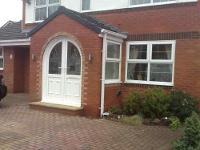 05th November, 2011 - Some further photos...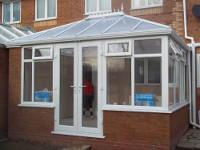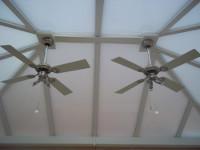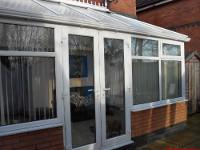 24th September, 2011 - Some further photos...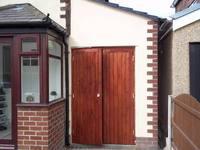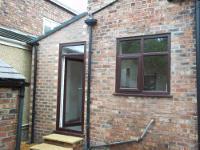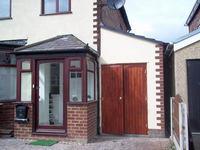 17th August, 2011 - Some further photos...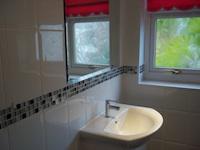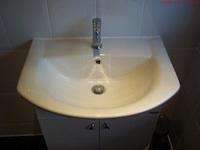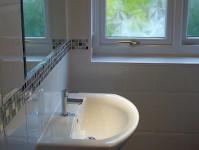 4th August, 2011 - James is speaking live on Radio 2 today regarding the construction industry. Further photos coming soon.
3th April, 2011 - Some further work large construction (extension).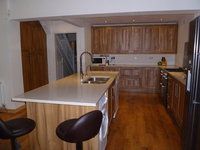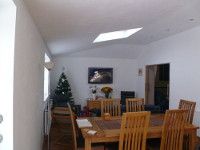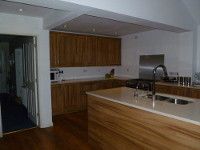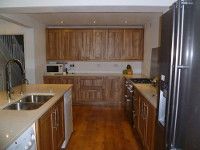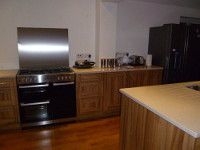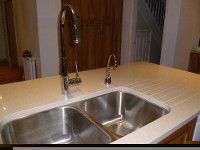 9th November, 2010 - A recent large extension. Full gallery can be seen here.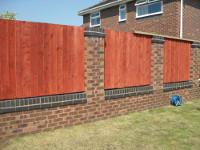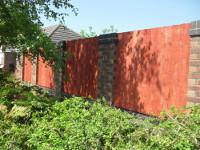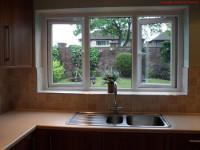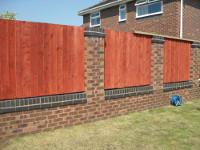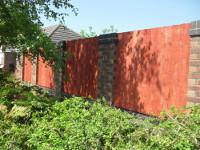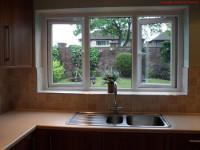 9th May, 2010 - Further recent work...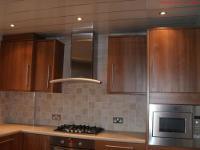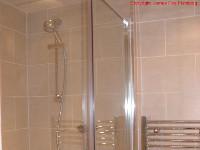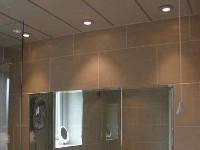 19th April, 2010 - More recent work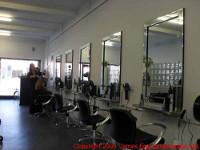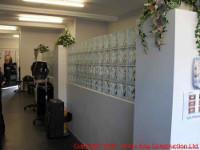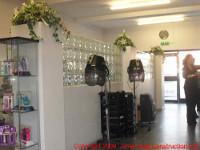 18th March, 2010 - More recent work.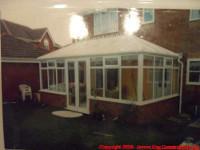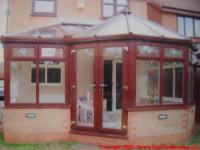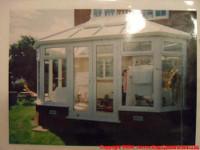 28th February, 2010 - Added new work photos. Some are below.