Plasterers In Liverpool
Welcome to our Plastering & Tiling page. Our team of plasterers and tilers produce the highest quality of workmanship thoughout Liverpool with competitive prices. Our services are available for both domestic and commericial entities.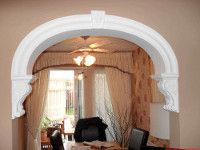 We offer a competitive plastering service within the Merseyside and Liverpool area.
Our plasterers can cater from a skimmed ceiling or wall, to very large areas such as full rooms (ceiling and walls). This also includes beautiful arches separating rooms.
All work carried out is clean and efficient with only high quality materials ever being used.
When an appointment is made with our office one of the plasterers from our plastering team will attend your property free of charge. We will make arrangements around your calendar and can organise appointments for the evening time to integrate with peoples work commitments.
We will inspect the area you require plastering and will be able to offer you a fixed quotation for the required work. Give our team a call today to arrange an appointment.
Our Plastering Services
Rendering
Skimming
Dry lining & Partitions
Float And Set
Plastering FAQ
Q: Do you undertake jobs of all sizes?
A: Yes we do. We are more than happy doing smaller plastering jobs aswell.
Q: Is the initial quotation free?
A: Yes. We are more than happy to provide you with a free, no-obligation quotation.
Q: I'm looking to have a large plastering job completed. Can I come and view some previous work?
A: Yes you can. We can make arrangements for you to see a previous job of similar size.