Roofing In Liverpool
Welcome to our Roofing page.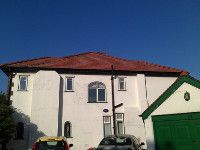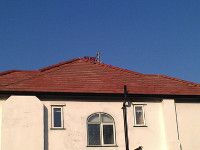 Your home is the most important purchase you will ever make. It is the repository of a lifetime of memories, and your one constant in a world of change. And even in the most uncertain of times, your home is an investment you'll want to protect, top to bottom, inside and out.

Of all the aspects of a home, perhaps the most essential element is the roof. A solid roof offers defence from the elements and guards the structural integrity of your home; while a weak, damaged, or leaky roof exposes interior structures to moisture and rot.

When your roof requires repair, it's best to find a roofing firm that's trustworthy and knowledgeable ‒ and with more than 30 years of experience in all aspects of home construction and refurbishment, James Foy Construction provides the honest expertise you can trust.

Does your roof need repairs?

A leaking roof isn't always cause for full replacement. In many cases, problems can be solved by affixing or replacing loose shingles. Worn, ineffective flashing around chimneys and vents are another major cause of leaks; and these are also easily repaired at minimal expense. Getting the advice of a reputable roofing firm is the only way to know the real extent of needed repairs.

Many homeowners delay professional repairs because they fear incurring large costs. But taking action immediately, when damage is minor, can extend the life of your roof for years. Quick attention to small roof repairs keeps your home's structure safe from damp rot and defers the cost of replacement.

In the case of extreme storm damage and weather emergencies, sealing the roof immediately is essential. With one quick call, your James Foy roofing crew will be on the spot to ensure that your home remains safe and water-free.

Does your roof need to be replaced?

Typically, a roof will last about 20 to 25 years. If your roof is getting to close that age, there are warning signs that will help you determine whether or not a new roof is necessary. Areas where shingles are decaying or missing should be noted. Look for shingles that are curled, warped, or buckled as well.

If your roof has already begun to leak, or you can see daylight through the roof boards, it's definitely time to call a contractor. After you've made an initial assessment of the situation, get an expert's opinion. The roofing professionals at James Foy Construction will be glad to offer honest advice and competitive estimates without any obligation.

Does your roof need maintenance?

It's wise to have your roof inspected every few years. Our experts are ready and willing to take a good look at the condition of your roof and recommend any routine maintenance it might need. Areas that might require occasional maintenance include flashings, gutters, soffit and fascia, and wind-eroded surfaces.

It's important to know that there are some steps you, as the homeowner, can take to maintain your roof properly. These include keeping gutters clear of vegetation, removing debris from your roof after storms, and trimming trees to avoid fallen branches that may cause damage or decay.

Are you adding on to your home?

At James Foy Construction, we specialise in home additions and extensions. For more than 30 years, Liverpool/Merseyside homeowners have trusted us to guide them through every aspect of their building and conversion projects.

We are fully insured, and certified by the most reputable organisations. Our advice is honest, our prices are competitive, and our work meets the most exacting standards.

Give us a call, or send us an email when you have questions or need an estimate. We look forward to hearing from you, and helping you maintain your home for many years ‒ with a roof that stands the test of time.